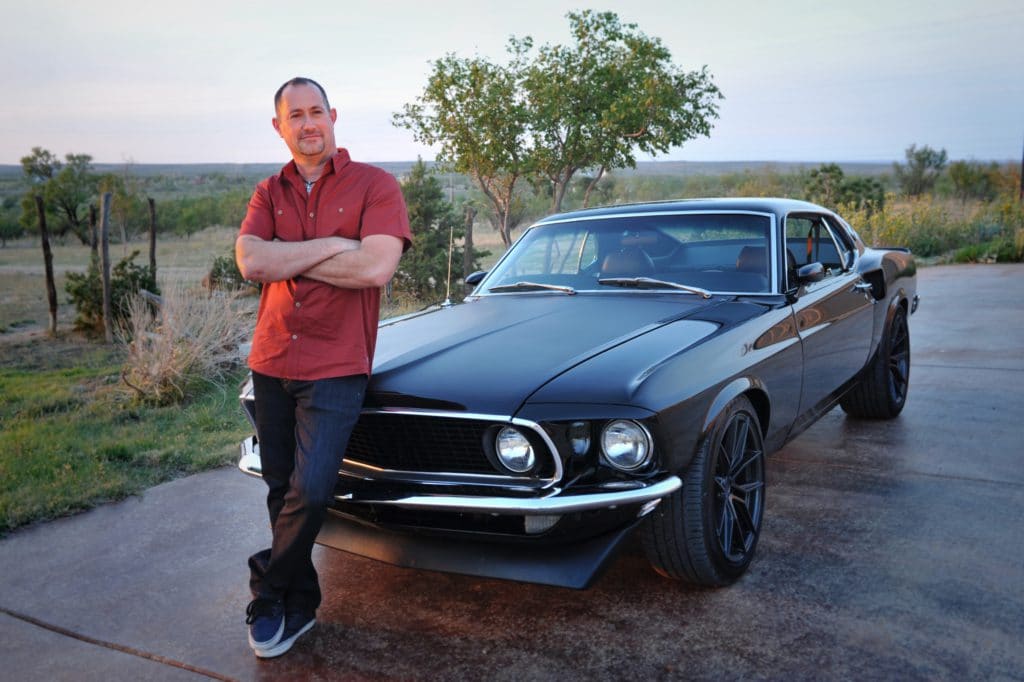 Daniel attended Texas Tech University and graduated with a degree in Civil Engineering. His engineering background pushes him to find a solution to any issue, no matter how complex.  His skills at paint and body and mechanical make him a valuable member of the Flash Drive Team.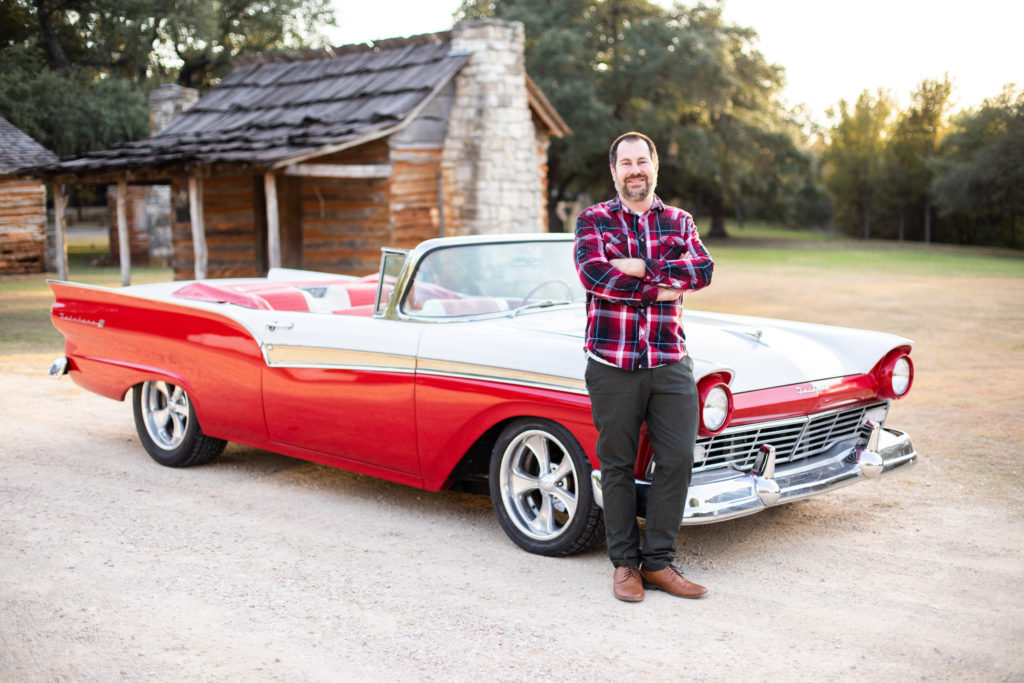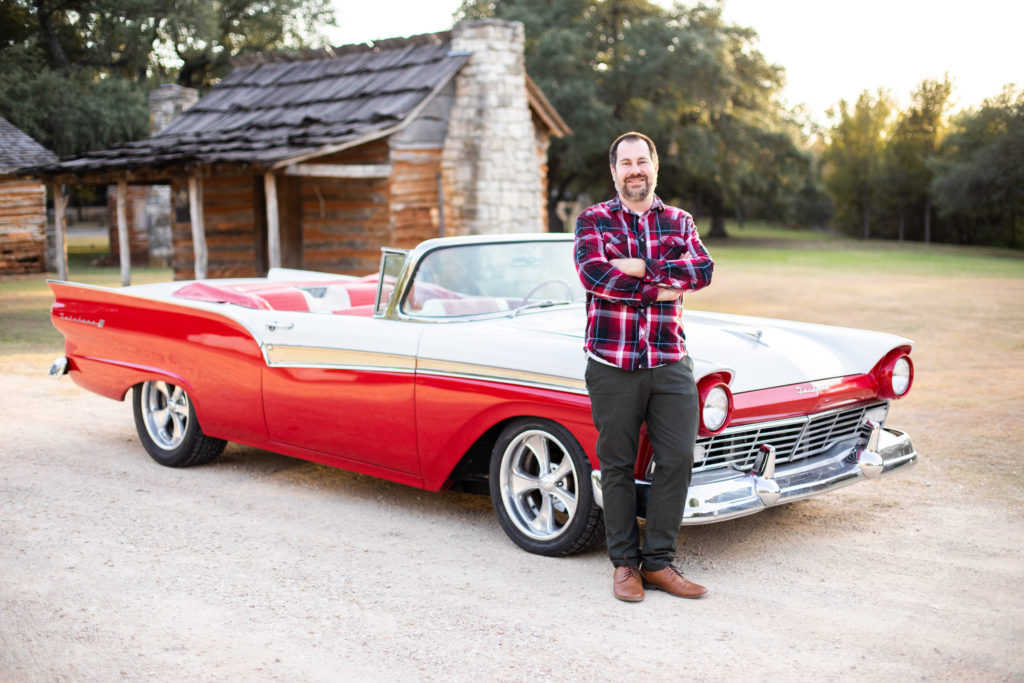 James' 1957 Ford Convertible
James graduated from Texas State University with a degree in Computer Science. He is a nerd that was raised in a family that lives and breathes cars, so he could not help but feel the same way. His computer and electronics skills come in handy to make Electric Conversions that keep your classic car on the road.
The story of Flash Drive Motor starts with a car-crazy father sharing his passion for classic cars with his children. Nights were spent in the garage tuning engines, painting cars, and anything else car related. Weekends were spent taking the cars to car shows, drag racing, and sometimes just tearing up the earth with ATVs. We soon had a love for anything gas-powered (except for weed-eaters, those things never work right).
Then we grew up, went to college, and settled into careers. But, the love for the classics never went away.  We moved to our own places, bought our own cars, did collision repair and restorations on the side, and set unrealistic deadlines to have a car done for the Lone Star Roundup every year resulting in more than a few all-nighters.
Along the way, we met similarly minded people that we added to the team.
Now, we want to help others achieve their dream of being able to enjoy their classics.
All of the cars you see on this site are cars that we have either personally restored or upgraded.  No stock images here!
Located near Austin in the great state of Texas.